It is my birthday today...… YAY…. I cannot believe one more year is gone… (crap, I am on a schedule here and I am not getting any younger)
Once again I had the joy to participate in an amazing run thorough the trails of Marin, The Rodeo Beach trail run 50K.. Another incredible event put together by Wendell, Sarah and Aaron
(http://pctrailruns.com)
. This is my fourth ultra in four weeks, I never thought I could do this. I got to say I have to thank Janet for being such a great running partner/inspiration and Saul J, my crossfit coach (
http://www.maddawgfitness.com
). This thing really works. Since I started crossfitting I have lost some unwanted weight, my running times have decreased considerably and I feel so much stronger.
The days was simply amazing, the weather could not be any more perfect. The forecast was right on the money… It rained the day before and it rained the day after, but for 24 hours, the conditions were just perfect for a perfect run. Unfortunately Janet, my running buddy was not able to make it, so I ran this race solo.
But there were lots of familiar faces there… including Sabrina Okada, she did her first 50K. She is a seasoned runner, but never had done anything larger that a marathon. This day she went out and conquered… More on that later..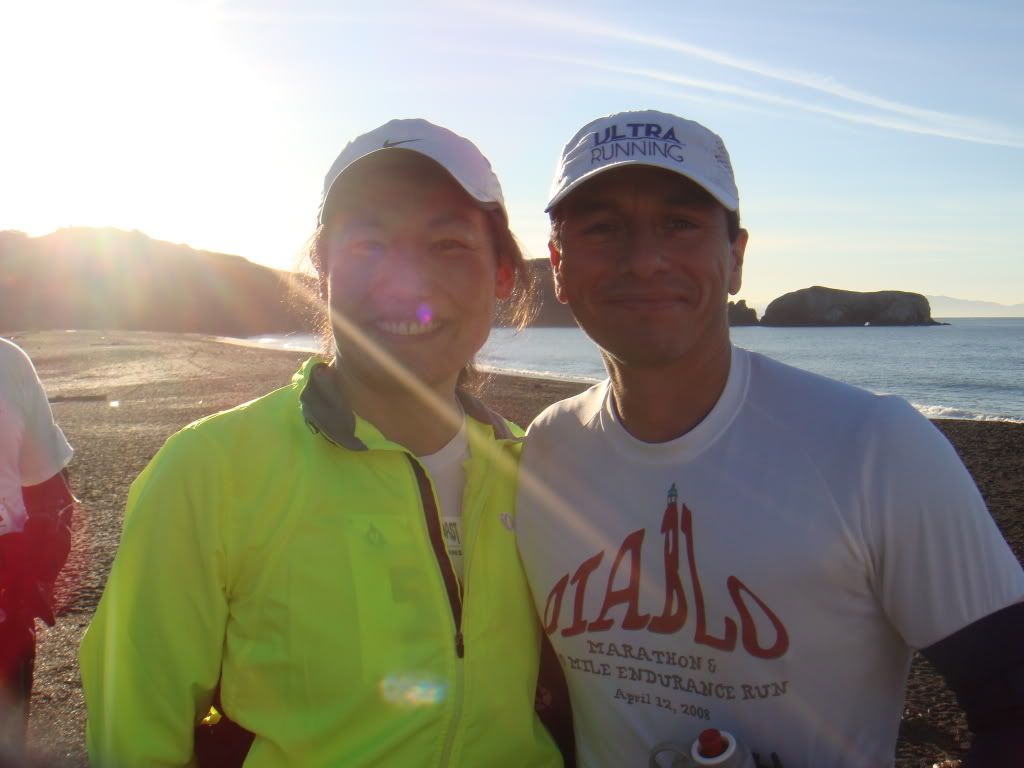 As usual, after getting up and devouring a not so healthy breakfast, I brew myself some tea and got on the road. It was cold in San Mateo and I was a little afraid that the weather was going to be too frigid, but fortunately it was a glorious day. In my way there I missed a turn and ended up in Sausalito. I turned around and in my way back I saw one of the most amazing views I have ever seen. I actually had to stop in the side of the road and just stare… it was glorious.
As soon as I got the the site I went to check in and of course had to say to the regulars. I loved to see the familiar faces and the new ones too. I saw Sabrina and we started to talk. She was a little nervous, but I knew she will have no problem finishing the race, in fact I was watching over my shoulder most of the race. She is a tough cookie.. She will be running the Tokyo Marathon soon if I had some money laying around, I would love to go do that one too..
And we were off!! Of course this is one of my favorite parts of any race, the start. After hearing the usual instructions regarding the course markings we were given the signal to go. I started as usual… S L O W. At any race, this is when Janet and I start our 6+ hour conversations about nothing and everything.. Well, I truly missed her today and she missed out an incredible day.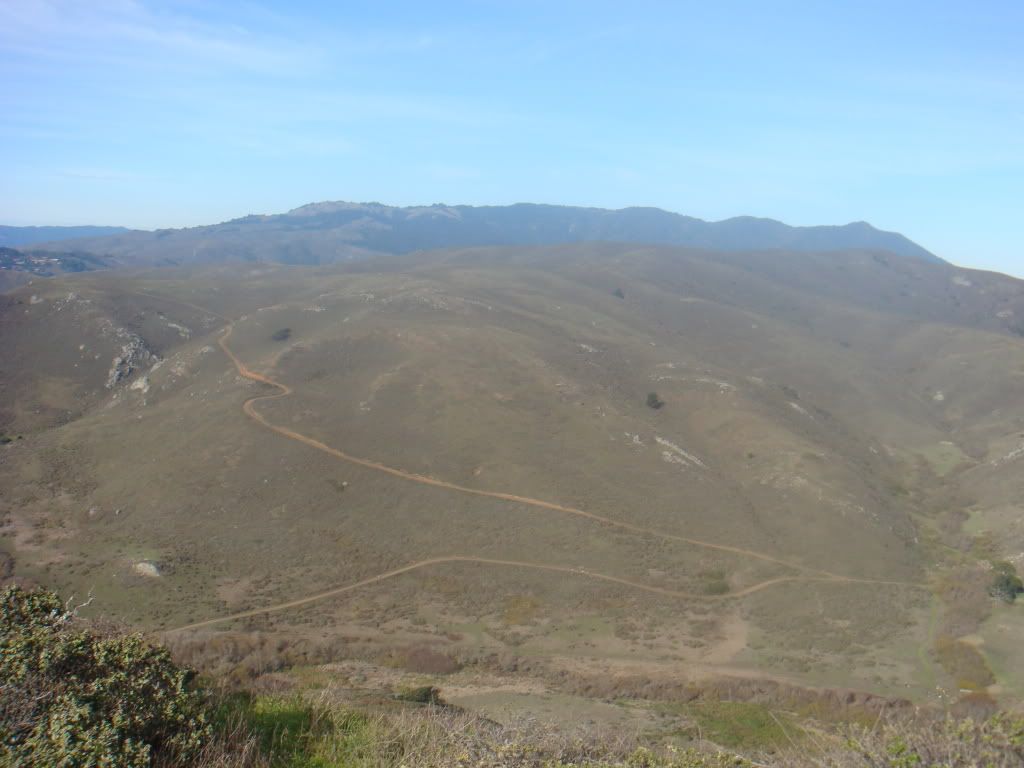 Check out the trails... beautiful aren't they?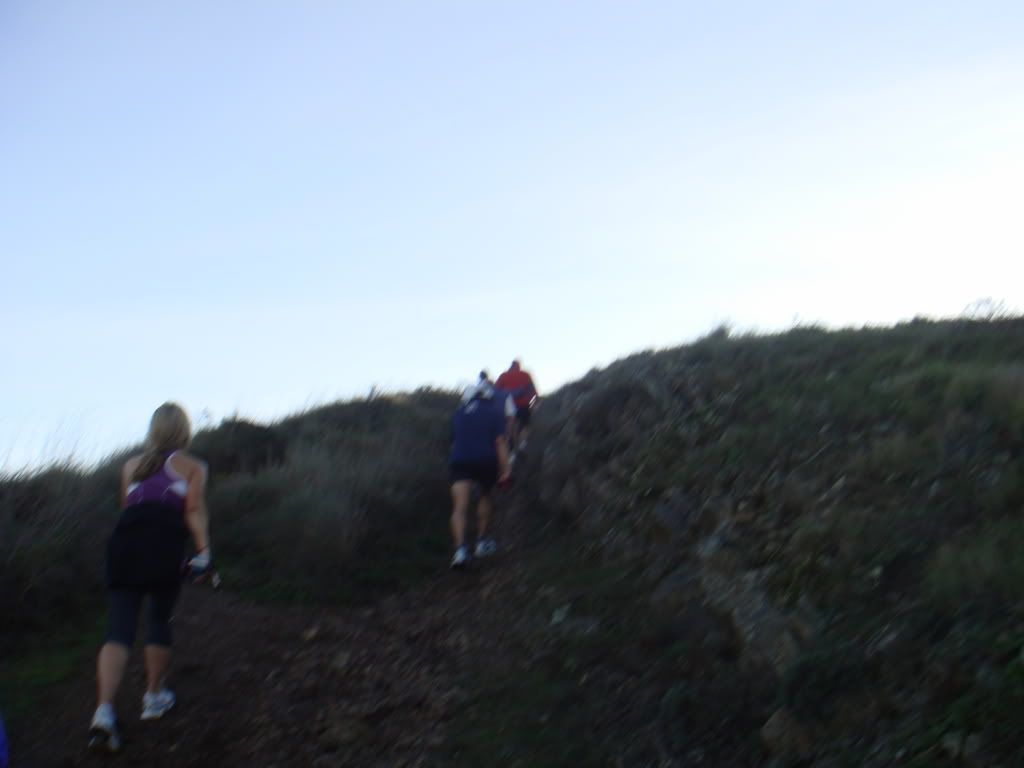 One of the many hills... pretty steep, technical and beautiful
It was déjàvu, just the weekend before we ran many of these very same trails specially coming into and out of Tennessee Valley. Going for the first 30K is fun because you have company at all times. Going out for the last 20K could get pretty lonely and it did. Nevertheless, the views were amazing and it is a really an incredible privilege to be able to see all of this. We ran through what it appears to be some sort of old military buildings. I kept thinking to myself, I wonder how much concrete was used to build this place. Steel doors, tunnels, and watch towers, an incredible spot, I wonder what it looked like in its prime.