This is why I run the trails... look at the view... Amazing huh?
Another great run this past weekend… Sara and Wendell (http://pctrailruns.com) put together these races that are just amazing. They truly know what they are doing. I guess that is what happens when you love what you do. Amazing organization, they truly have changed the way I see running.


But on with my little report for this race, it turns out that I have been nursing a bad throat for the last three weeks. It all started when I felt I was losing my voice at the end of the days, especially after working out. In fact during the Woodside 50K I was already not feeling well. Janet also was not feeling good; she had some issues of her own as well. We decided to play it by ear… and by Wednesday I got this little note from her.. She simply said… "Ready to sign for muirwods? I got the registration page open" . I remember I was drinking tea and when I got that email I just laughed out loud so hard and I spilled my tea all over my desk... It was hilarious... But on with the story, my response to her note was "lets do it" and that was it... We were on…
Happy kids... we did great considering we were sick. Here we were at the ridge, don't let the smiles fool you... We were damn cold, but it was sooo much fun.

As the week went on, I seriously had doubts about even starting the race. My throat was not getting any better, but I managed to keep a positive outlook. Saturday came and I was up and ready to tackle the trails. Picked up Janet bright and early and we drove to the starting line. It was cold and night before it rained. In fact the forecast called for rain and we were worried about it, but neither of us wanted to be negative about the race.
As always we met a bunch of regulars.. Fred Ecks who decided to dress as Santa and ran the whole race like that.. It was great to see him. We have decided that next year if Fred runs as Santa we will dress up as elves..


But back to the story, we got to the starting line and as Janet went to check us in I sat in the car thinking.. Damn it is cold out there.. But hey… we are here and we are going to do this thing. As I was getting ready, I met this guy from France, Olivier Nepomiachty… He was soo excited and happy to be there. Unfortunately, he twisted his ankle really bad, the remarkable thing is that he finished anyway. It took him over 7 hours and change but he finished. He is definitely a real trooper..



The day was cold indeed, thank God I was wearing enough clothes.. Janet let me borrow her arm warmers and I am glad I used them. This run has lots of open spaces and it windy and cold. However the day did not turn out as bad considering the forecast. It was supposed to rain and it did rain for about 10 minutes. As we were getting back to the starting line to finish the first loop it got rainy and cold. We turned around and went for the second and last loop. Sometime after we got to Tennessee Valley, Janet told me that she thought about telling me to call it quits at then end of the first loop. I am glad she did not say anything because that is what I was thinking as well..


Went for the second loop and as we were finally making our way back to the end we realized that we were running at a speed that would be faster than this very same run last year. We did this in 6:46 and this time we finished in 6:22 which was fast considering that we were not feeling 100%.

I can see that I am getting stronger I love so much to run in these trails.
As I said in previous posts, this trail running thing has been a blessing for me. We are definitely a pair of tough crazy kids. Janet and the trails have been a blessing..



As I prepare for the next one (next weekend) I am going to miss my running partner. But I'll do my best to make her proud.. She is definitely a very bad influence and I love her for that. Our running adventures for the next year will be amazing.. We have a 100mile race in March and she will be running Western States 100…. Woohooo!!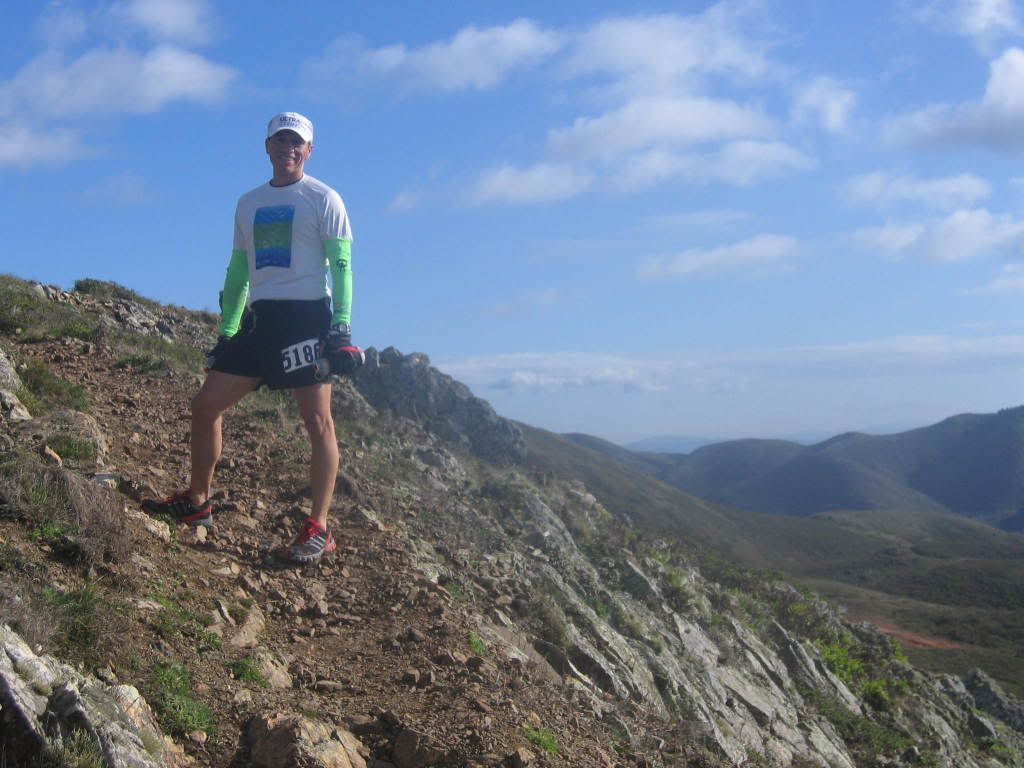 Me at the ridge... Look at the view.. Isn't this incredible.. Man I cannot believe how lucky I am.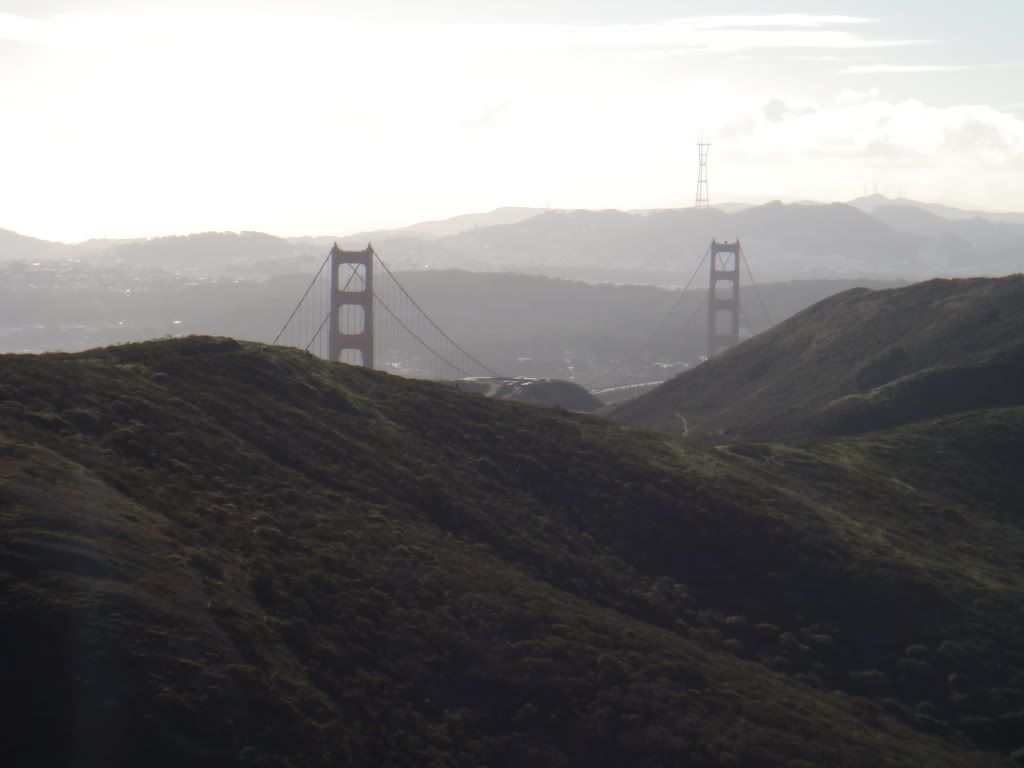 A view of the Golden Gate bridge from the trail... It was an amazing day, look at the view!! Damn.
An view of what Janet called Heart Attack hill.. People were breathing sooo hard here it was almost painful to hear.
What is next? see you on the 20th of December at Rodeo Beach 50K.. Yeah Baby!!
Wanna see more pictures?
click here