Well I managed a really good week. I discovered bike spinning, that is awesome. I love it and I have incorporated that into my ironman training. I cannot beleive I will be running another Ironman in less than 20 weeks. I have lots of preparations to do..
Yesterday Friday I ran 13 miles or so around the San Mateo trail. It is one of my favorite places to run, the trail is flat and paved. Good for a nice training run. .
I got up and ran for a full hour before I met my running group. After I met them, I ran the last 6 miles with them. Not very hard, just consistent and steady. Of course after the run we had to go for breakfast. Which is why I run, so I can eat. I got all you can eat pancakes and believe me I ate quite well.
This is part of my running crew (
Mid Peninsula running club
) they are awesome.. We usually go eat after each run, and that is where the fun begins.
Some of the boys...
Some of the gals..
Check out the trails I ran this Friday.... It is really nice to be able to run here. I feel blessed cuz I can run and because I have the opportunity to see this beautiful places.. It was raining the day before, so there were lots and lots of puddles, which made my shoes really heavy and I was afraid I was going to get a blister, but I did not. Thank God..
A bench I usually stop to stretch a little before I run the trail, but as you can see, it was wet. See the trail just behind the table. It is nice and flat. although most of it is paved, I rather run in the dirt..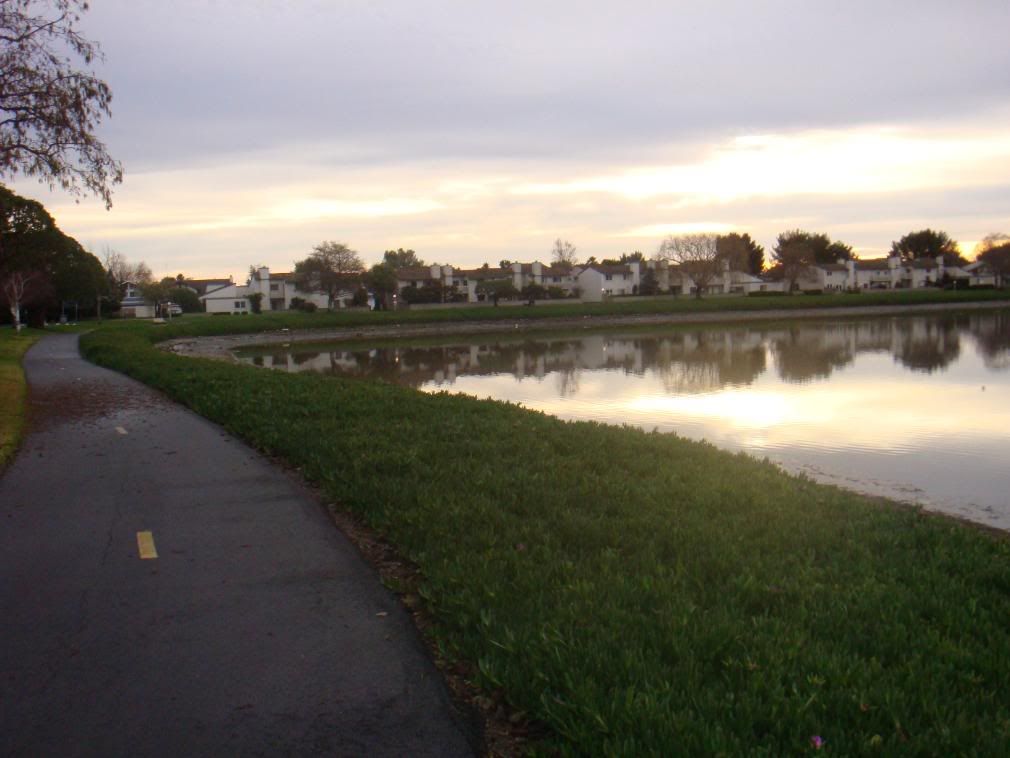 See the nice trail.... this was about 7:00 am in the morning, a little chilly, but it was sooo quiet... amazing..