This was a very interesting race. I was picking up some friends in San Francisco, but neither them nor I knew that some of the highways were closed. What would have taken about 30-35 minutes it ended taking us about 2 hours. Needless to say we missed the start of the race. We finally arrived, about 45 minutes later. We decided to run it anyway since we already signed for it and well.... we were already there.
The three of us started with a good pace and happy to say, we were not the last ones to finish. Our times were pretty slow, but Hey we had a great run.
About the Race: This one was a 50k with 6500 feet of elevation gain. Check out the profile below. It is insane to many people, but not the most difficult in this trail series.
The views are of course amazing... I loved these trails. I did not bring my camera so most of these pics were taking by other people. However I can testify that these trails are simply amazing.
In some places they give you a t-shirt which I opted out from, or a medal which only hangs or is kept in a dark drawer.. This trail series gives you a finisher coaster... It is something you can actually use... Check it out...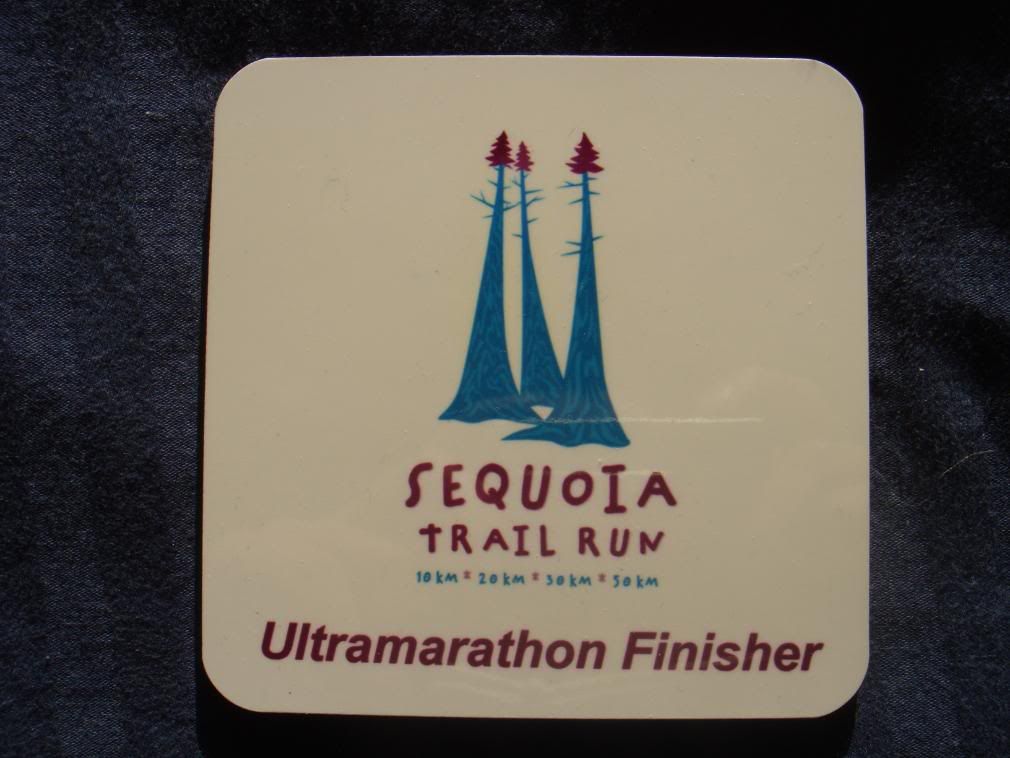 Anyhow... this was another run in an amazing place. I am today (a week later) still feeling sore, but it was worth it. My next race is going to be in two weeks (Skyline Ridge 50K), yes another 50K. I have a score to settle there, last year I did not finish because I fell really bad and I injured my knee. This time I will finish...
Two things I learned from this race... The shoes I got two weeks ago which now already have over 150 miles on them are too small for me, specially if running downhill. I am WILL lose another toenail because of this shoes. The downhills were really steep and the stupid shoes seem to be to small that I knew righ away that my toes, thus my toenails, were getting slammed. One of them is pretty sore, the other one has started to turn black. NO, I will not post any pictures of that here...