Well i did it again... Ran another 50k making some pretty big mistakes....
Run in the rain and cold wearing only one layer of clothing... Darn I was so cold I kept shaking.
I got new shoes and wanted to "break them", did not realize that the whole race was ONE big 50K loop so i never go the chance to come back to the starting line and change...

Regardless of the stupid mistakes, this was a great event.
The sky was cloudy and of course it started to run in no time. Did I mention it was cold..
I ran ALL of the race with a friend or mine, Kay from Japan. She was nice enough to wait for me most of the way when I was hurting (IT band issues) and I had to walk quite considerably. She also taught me a lot about Japanese culture and customs....
Met her in Angel Island last year and that time I helped her to finish, this time She helped me to finish the race.. She is awesome, like all runners.
I love this trail runs because of the rest stations, they are always plentiful. From potato slices to mm's, and even cake.. Yummy!!
Needless to say i am always happy when I reach one of these cuz I truly eat a lot there. I replenish my fuels and keep on going.. For this one I wish they had hot chocolate or extra layers of clothes for the cold and unprepared (like me).
My finisher's proof!!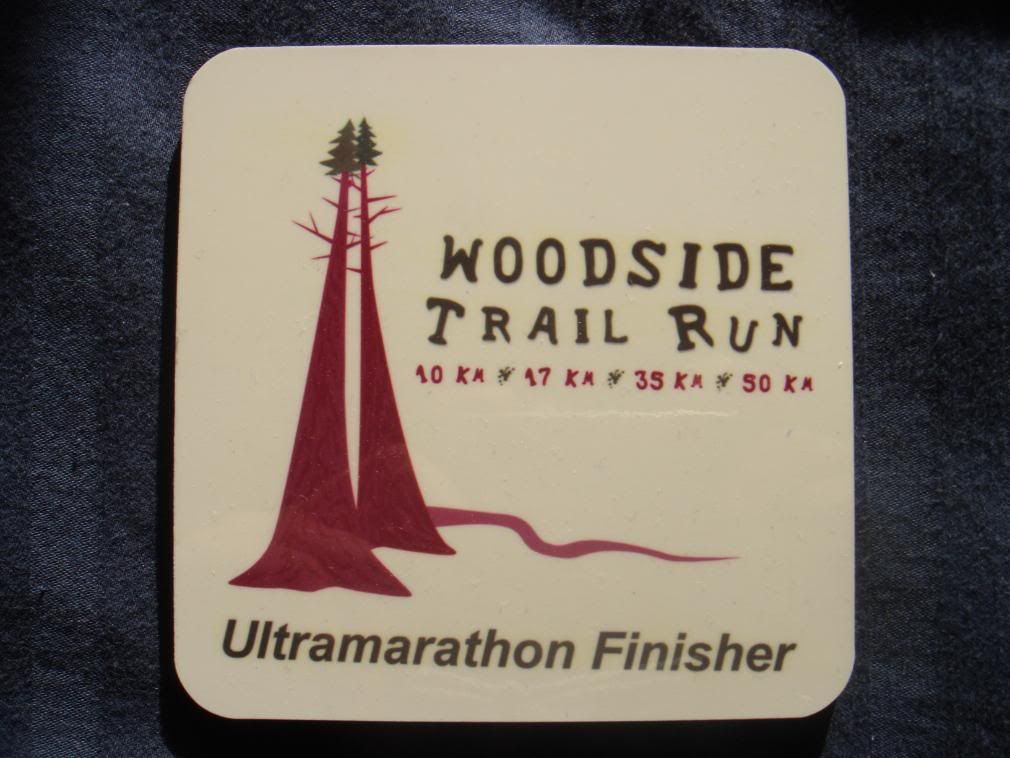 Anyhow, it was a great run... cannot wait to do it again...
Next one... February 16, yes another 50K...