Did I mention i am training for another IM... I'll be doing Ironman Cour d'Alene in Idaho on June 22. It is going to be so much fun, unlike the IM in Florida where I finished the race, this time I want to race. Anyhow... on the Month of January my training volume was as follows:
The Month of January was low on the bike, but I just ordered a new trainer (which will arrive today) so I will be upping my volume on the bike since I will be able to ride indoors... Yeay!!
last weekend I took my bike for the first time this year, The day was beautiful. I decided to go to do the kings Mountain loop, It was very hard with some pretty steep Hills.. My heart rate was over 170 bpm and I my legs felt like noodles... It was a great workout...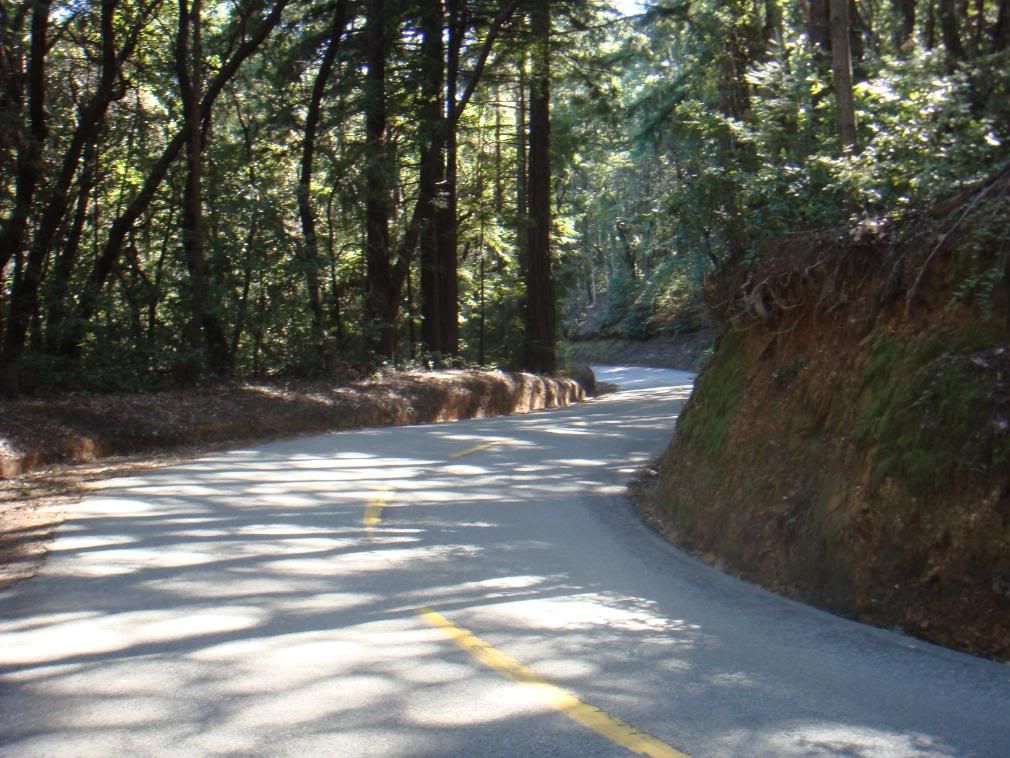 Check out this hill... now imagine miles and miles of this gradient. After a few minutes you start feeling the burn, then you stop feeling anything really. I realize I need to get a lot more time on the bike in order for me to get ready for the climbs in Idaho. I will, no question about it.
Check out the view... Riding in California is amazing, the hills are great, people are amazing the landscape is breathtaking. I enjoy going outside and run and bike. As somebody put it once... I rather be running or biking...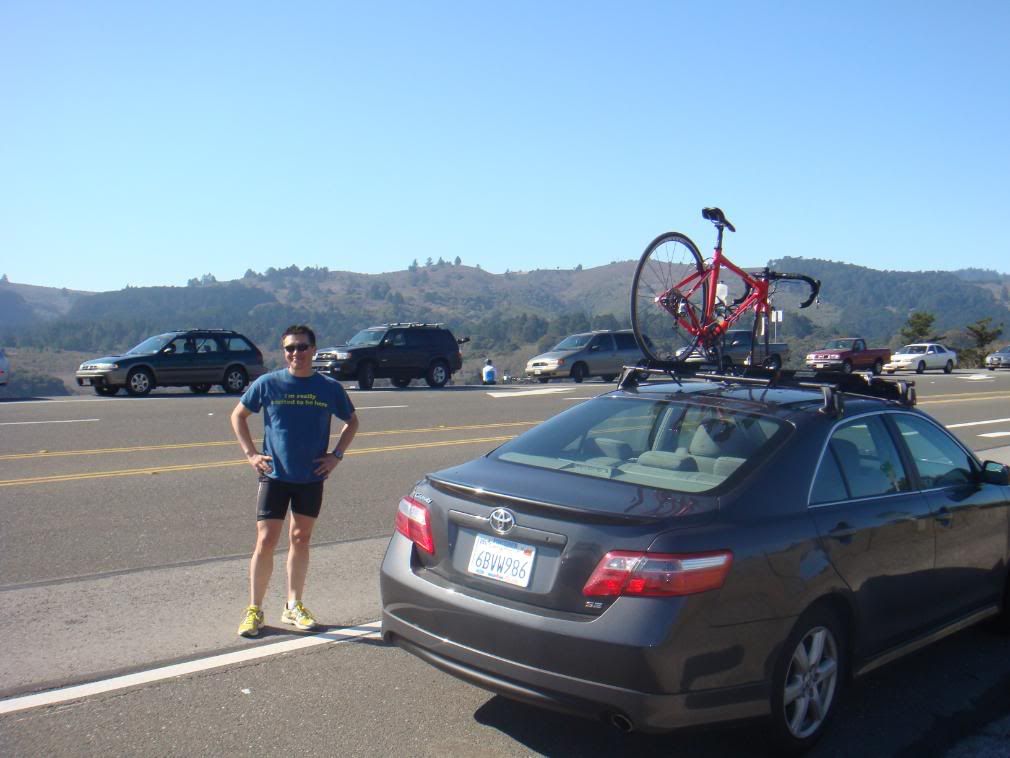 Here is me after the bike and a change of clothes.... I felt great, you can see my car with its new roof rack and my bike on top. It is a brand new FELT full carbon bought ON SALE.
Brain Tumor anniversary..


Just a few days ago I reached my 4th anniversary (brain surgery that is). My first operation was done back in Michigan in 2004. It is amazing how much has happened in my life since then. I also realize that it was a turning point in my life.. I have become a much wholesome person, I am definitely not the same person due to the hardship that I had to endure. However, I am happy because of the person I have become. After the brain surgery the second most horrible thing happened, my ex wife decided she did not want to be my wife anymore. I was jobless, penniless and in a foreign country where I did not know anybody. Somehow I survived and I am here today... Woohoo!!
Somebody asked me a question a few days ago, she said describe the anti-you. In one word, describe the person that you are not. Without hesitation I said
pessimist
, I am not a pessimistic person, I believe I am the most optimistic person in the world. I believe in you, I believe in me, I believe in the goodness of people and I believe that happiness comes from within. I cannot make anybody happy (believe me I tried).
Here it is to many more anniversaries... wohooo!!!