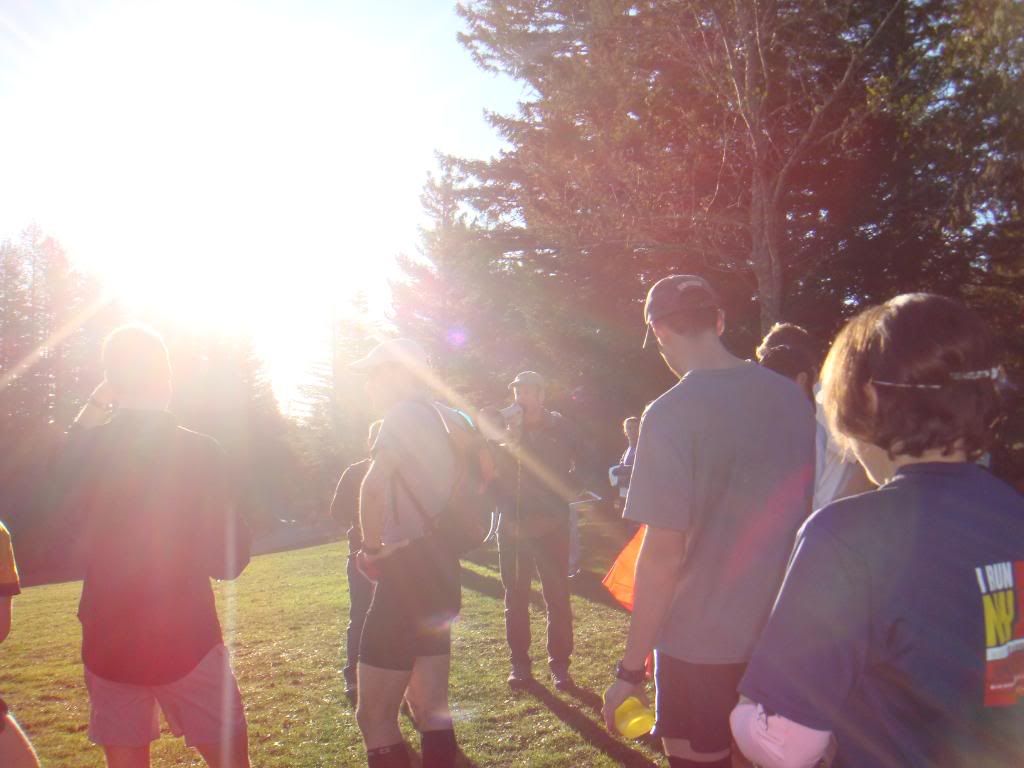 Damn… another great run today.. I am sooooooo freaking happy and excited about my performance yesterday.. I simply cannot believe how strong I am getting. It must be all the weight I have lost over the last 2 months.. Went from 154lbs to 142, that is right 12 lbs lighter and I can feel them off.
So last year I went to run this race in February. The day was miserable, raining and my IT band flared up really fast. I walked to the finish line after a miserable 30K, Janet drove me to Isabel's house and I had to wait for about two hours in the cold because a miscommunication with Isabel. So it was not a great day, this course owed me a good run… damn it.

Taking in consideration that we ran the Quadruple dipsea trail last weekend, we were prepared to have a long day racing the Woodside 50K. Janet picked me up this time and drove to the race start. There were not too many of us for this particular race. We saw two people wearing the quad dipsea shirts, we acknowledged each other. Met Brian Harvey, my scar buddy, this guy is also a great runner and he and I share a commonality, brain surgery and a passion for trail running
.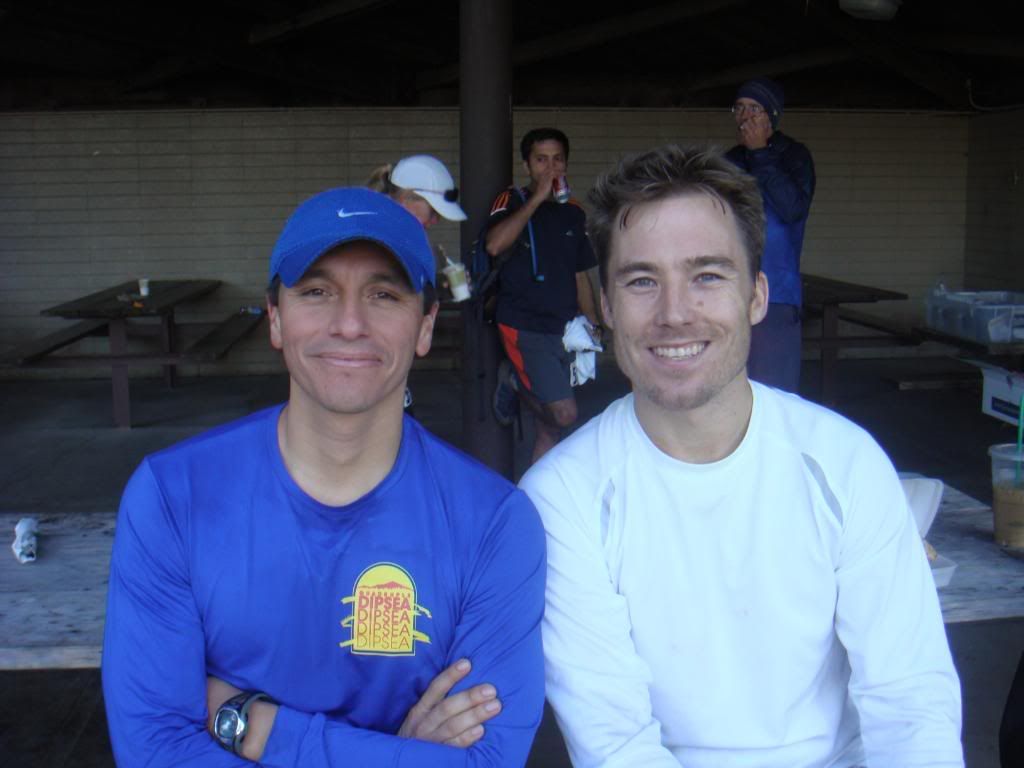 Scar buddies!!

We started slow since we knew we were going to have a long day in the course. Many people passed us really quick and we settle for a nice easy pace. As the day went by we started to pick up the pace without realizing it. We thought we were going slowly. There was this guy who stayed with us for a big part of the race. We talked for a while and shared running stories. My shoe become untied and he took off really fast; we finally caught him a few miles before the end of the race. At that moment we realized that we could go under 6 hours, we could not believe it. What the hell, I personally could not believe it since if I did go under 6 hours it would be probably a PR for me. So with that in that in mind we picked up the pace, really picked up the pace and went for it. At one point we saw a runner in the distance and we were probably doing 8 minute miles or so, we were cruising and I remember her face as we passed her. She made one of those faces that say it all, "how can you run that fast after so long?"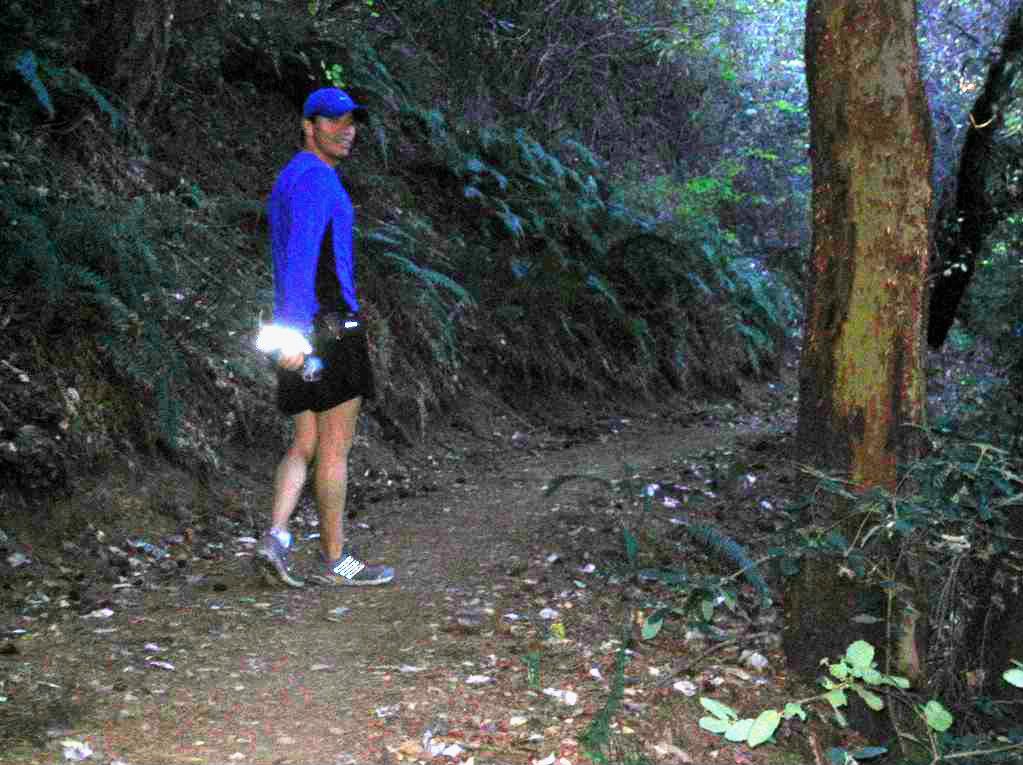 .
Janet and I were so happy, in our way back we could not stop thinking and talking about it. Went to get some Jamba Juice to celebrate, she dropped me home and we talked about doing it again next weekend. Yes, another 50K next weekend, that will be three ultras in three weeks… we are soooooo bad asses.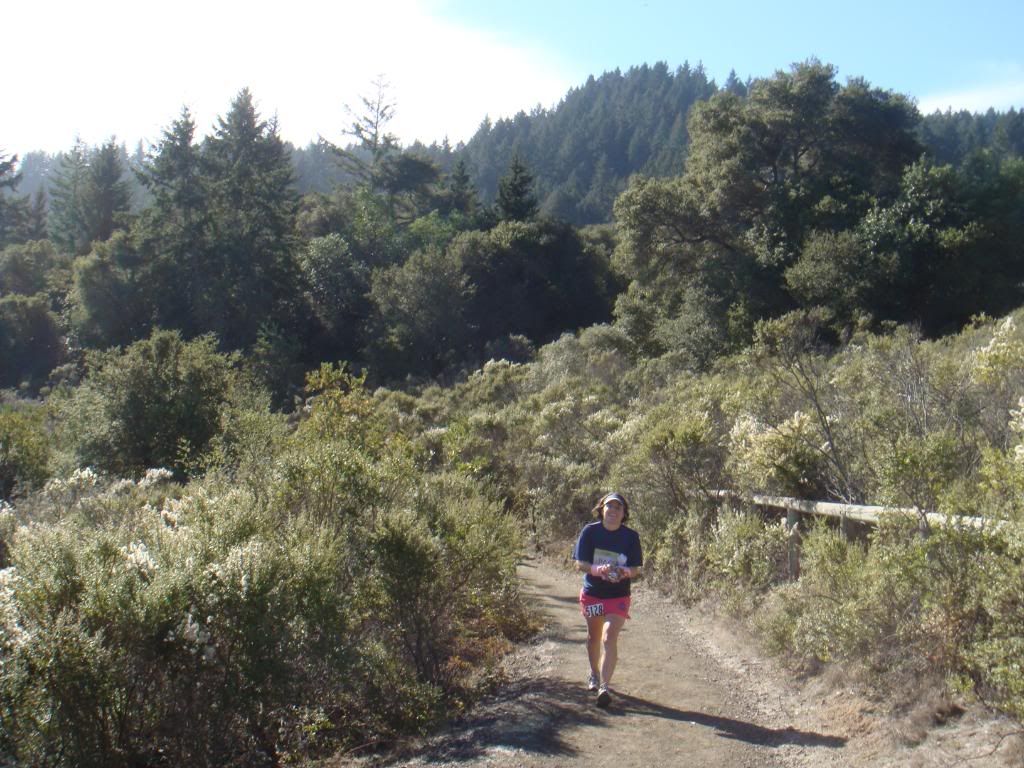 The highlight of my day wasn't the fact that we ran a great race, or the fact that I felt good. The highlight of my day was at the end of the race. I was talking to this guy who also did Quad last weekend and he asked my name, I said Luis. He said, "Luis Velasquez?" I was like… wow… he knows who I am. It was a great feeling indeed.
I am excited about this race, I am really happy about the outcome. Yet I see myself humbled by the experience. When we saw the leaders coming back and see how fast they were running it was amazing. 5 hours 52 minutes is a decent time, but when you compared to the winning times it is just a turtle pace. But it does not matter, a PR is a PR and I take that any day.

As the end of the year approaches, and I am about to see another number added to my age, I realize that I am a blessed individual. I have lived a full life and I wish with all of my heart that next year will be better than this year. I have gone through a lot in my life and I know that no matter what, the only thing we have today is today. People in my life bring joy and I hope they always will.