So I have been asked by my triathlon friends.. Aren't you supposed to be training for an Ironman in a few months? Don't you know that there is biking and swimming involved in that one?.. I guess I know that.. I just don't have the motivation to do the other two… no yet at least..
Ok.. so for those interested, I am going to do the IM in Arizona, but my focus will be different. I just want to do better than last year, I don't want to go speedy fast on the bike, I just want to finish the bike and I'll take care of the run, really.
I really want to do well on this race (100 mile in about three weeks), when I am back from it, I'll start biking and swimming. If I quite remember, there were a couple of friends (Jess) who did this last year. She did awesome on the bike and I don't think she trained for long. So, that is what I will do and I will conquer, I hope..
For those trail running buddies of mine, here is a little something I got out yesterday. I did go out to train in the Marin Headlands 100 course. It is going to be brutal and I can see myself finishing like in 36 hours or so, J. My buddy Janet will be pacing me after the 50 miler and I will, of course finish.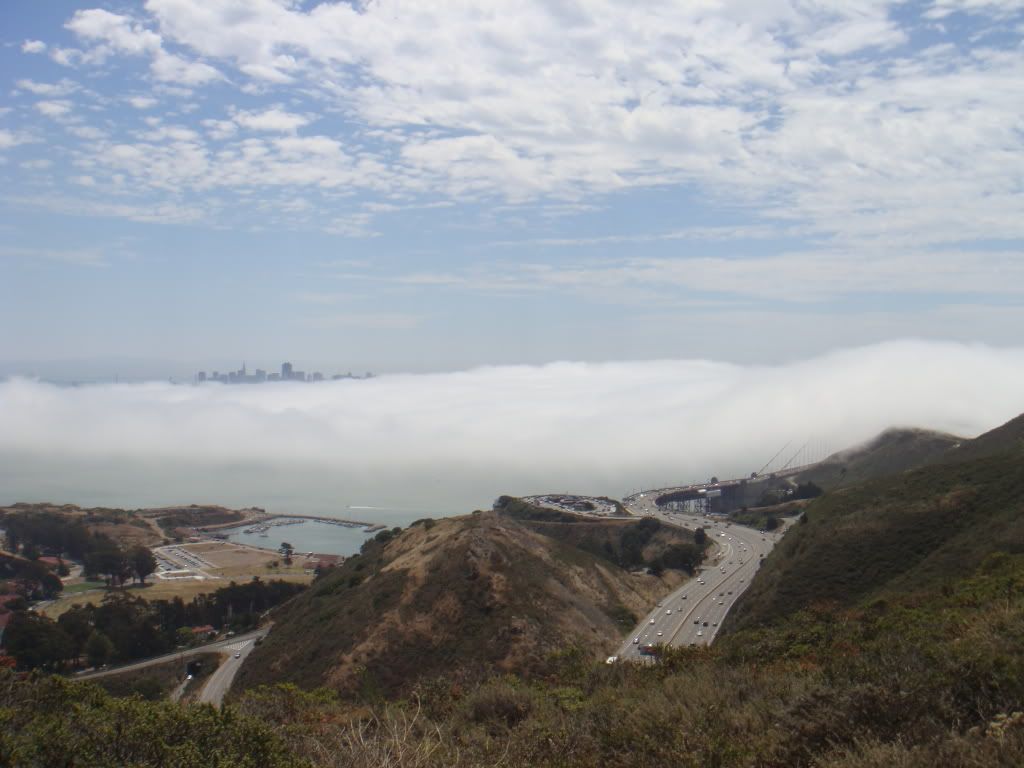 So back to yesterday, the Marin Headlands are beautiful. The truth is that I cannot believe how hard the course is going to be. Of course, that does really not matter since we are going to be blown away by the views and the beautiful sites. Make sure you even stop to smell the flowers and appreciate the whole view. So to all of those ultra runners out there, come and join the party, I promise you it will be a great run (equal amount of ups and down, not much flat at all). He, he…
Look at this view... Is not this amazing?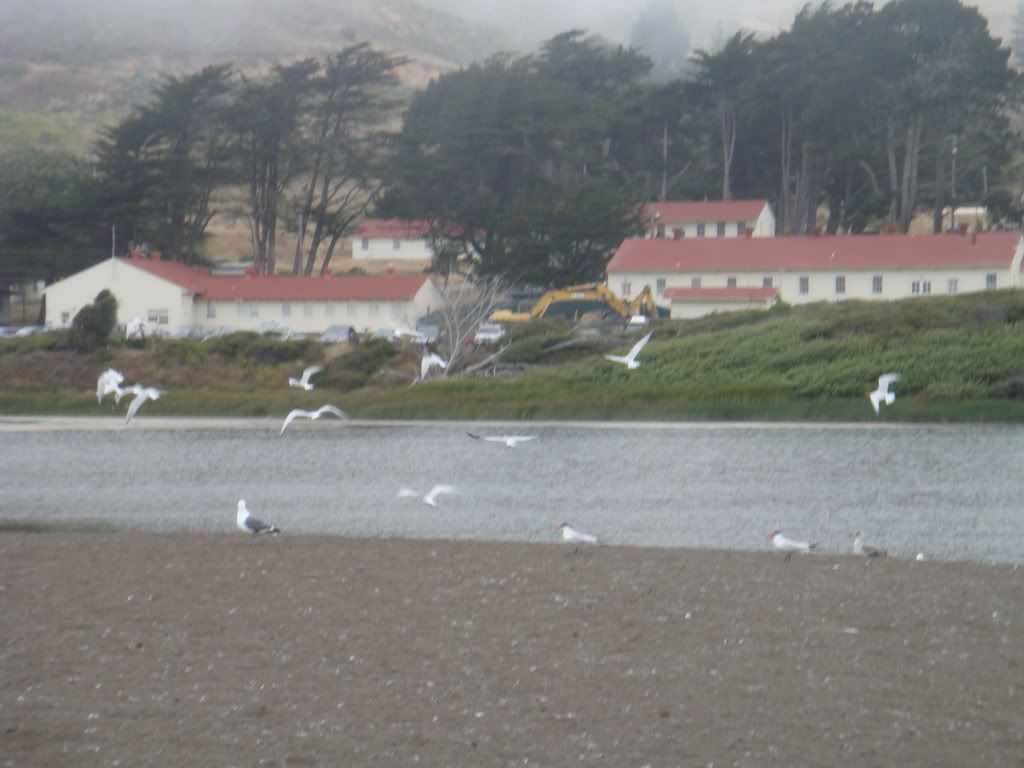 This is another great view Rodeo Beach..
This is the first time I actually ran that far without a friend of some sort. I did not like it at all, although there was no pressure to finish, I rather run with friends. I kept trying to go slower, but my feet were trying to move faster and at the end I was on time for a 24 hour finish.. If you know what I mean?, I did the first 25 miles in 6 hours, so all I need is to keep that pace for another 18 hours and I am set.. (joke of course). It will be beautiful and most likely very challenging for most of us.
So back to the ironman thingy… I believe that life gives us choices and it is important that we chose what ever makes us happy at the time. I don't think that triathlons are a big part of my life anymore; therefore I will stay away from them for a while. Maybe I will change my mind, but for the moment I am not worrying about my time in Arizona. I will show up, I will compete and I will finish. That is all.